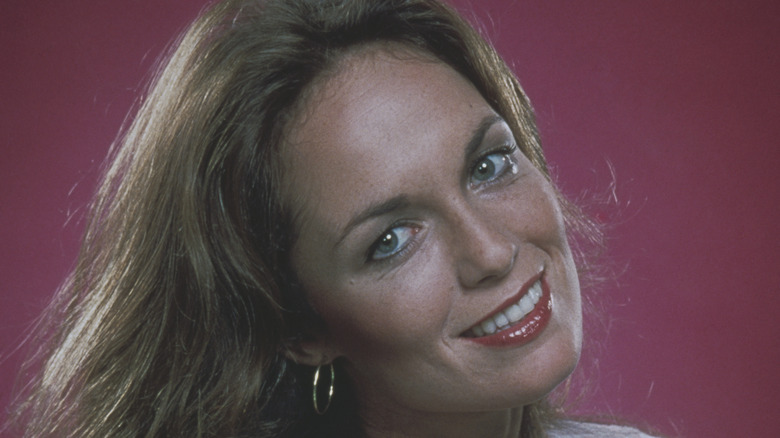 Hulton Archive/Getty Images
By Paul Gaita/March 31, 2022 12:34 am EDT
For much of the early 1980s, "The Dukes of Hazzard" ruled American TV airwaves with a combination of Southern charm, vehicular mayhem, broad comedy, and plenty of "yee-hah" attitude. The series, created by writer/director Gy Waldron and real-life former bootlegger Jerry Rushing, was based on Waldron's 1975 feature film "Moonrunners," about a rambunctious Southern family and their efforts to outrun the local law while selling illegal moonshine. 
As its run progressed, "The Dukes of Hazzard" came to downplay the bootlegging angle in favor of an action-drama about two siblings, Bo and Luke Duke, who tore up the roads of (fictitious) Hazzard County, Georgia in their customized 1969 Dodge Charger — aka the General Lee — while avoiding the criminal machinations of corrupt local politician Boss Hogg and his equally conniving if inept sheriff, Rosco P. Coltrane.
A modest hit in its first season, "Dukes" tore into the Top 10 in Season 2 and remained there for the next three years. The series generated a vast amount of tie-in merchandise and even a hit single with its theme song, "Good Ol' Boys" (sung by the show's narrator, Waylon Jennings), but by Season 5, stars John Schneider and Tom Wopat very publicly departed the series over merchandising disputes. Substitutes in the form of Duke cousins Vance and Coy Duke (played by Christopher Mayer and Byron Cherry) briefly stepped in before the original leads returned, but "Dukes" continued its decline until departing at the end of Season 7 in 1985. 
"Dukes" has remained extremely popular since its final episode, generating major syndication numbers as well as an animated series in 1983, two TV-movies, numerous video games, and a big-screen adaptation with Johnny Knoxville and Seann William Scott in 2005. Most of the original "Dukes" cast remains active in show business today. Wondering what those good ol' boys have been up to in the last few decades? You'll find out what happened to the original cast of the "Dukes of Hazzard" here.
Tom Wopat turned to country music and Broadway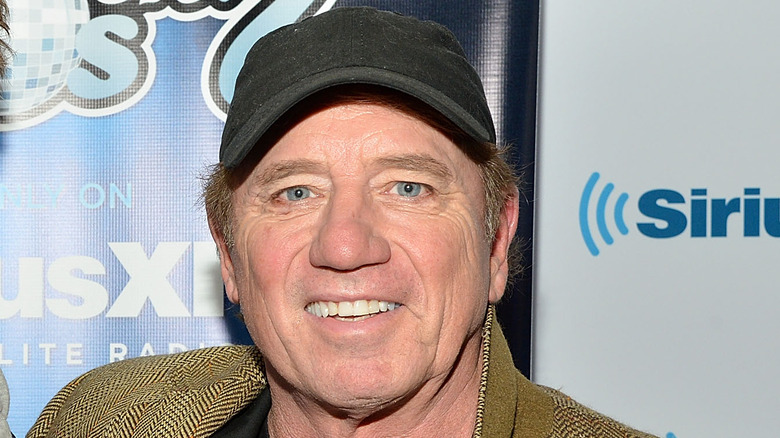 Slaven Vlasic/Getty Images
Actor Tom Wopat shot to fame as Lucas "Luke" Duke, the older of the two siblings. A Marine Corps veteran and former boxer, Luke's primary role was to figure out a way to extricate the Dukes from Boss Hogg's latest scheme to put them behind bars. His other major contribution to the show was the "hood slide," an impossibly cool moment in which he scoots across the hood of the General Lee, was seen in the opening credits of every episode, and repeated frequently throughout the series.
Like his co-star, John Schneider, Wopat rose from relative unknown to major star on the strength of the "Dukes." He also followed his TV brother into the music industry after the show's cancellation, recording eleven albums between 1983 and 2017 and enjoying a handful of Top 20 Country hits as well as a 1987 Academy of Country Music nod for Best New Male Vocalist. He found greater success as the star of numerous musical productions, including Tony-nominated turns in "Annie Get Your Gun" and "A Catered Affair."
Wopat reprised Luke Duke, along with many of his co-stars, for the "Dukes" TV movies, as well as several "Dukes" video games, and netted a Screen Actors Guild Award nomination as Cybill Shepherd's ex-husband on "Cybill." Though major screen stardom has eluded Wopat since "Dukes" left the airwaves — and his career and profile took a hit with a 2017 arrest for assault and battery and drug charges — he has remained active in high-profile projects, including a recurring role on "Longmire" and a supporting turn in "Django Unchained."
John Schneider became Superman's dad and a country hitmaker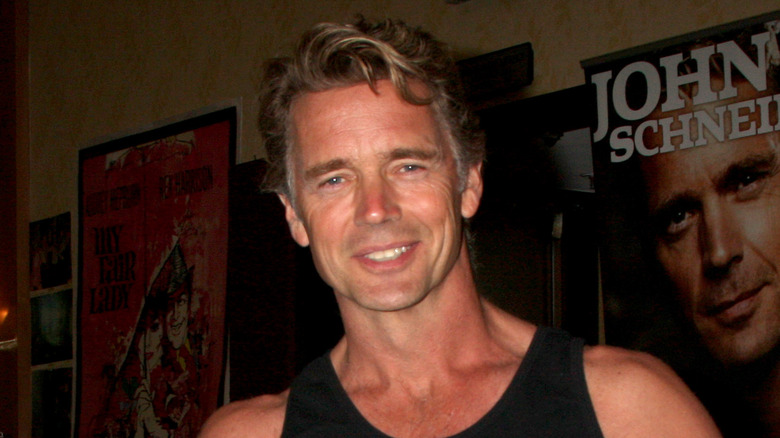 Kathy Hutchins/Shutterstock
Beauregard "Bo" Duke was Luke's younger, blonder, and more impetuous brother on "Dukes." A former stock car driver, Bo invariably piloted the General Lee and ran a close third (behind Daisy and Cooter) as the Duke most likely to land the family in hot water with Boss Hogg and Rosco. In most cases, the trouble originated with a pretty girl, for whom Bo often fell head over heels without much concern for consequences.
New York native John Schneider was just 18 when he won the role of Bo Duke, which propelled him to television stardom for seven seasons. Though his relationship with the role was not always on solid ground — he joined Tom Wopat in a walk-out from "Dukes" over merchandising royalties — and the series did not propel him to movie stardom, it did lead to a successful career as a recording artist, with four No. 1 singles on the U.S. Country Chart between 1984 and 1986.
Schneider also enjoyed television stardom after "Dukes," which eluded many of his peers. He co-starred as Jonathan "Pa" Kent on "Smallville" from 2001 to 2006, and appeared in series regular or recurring roles on "The Secret Life of the American Teenager," "Nip/Tuck," and "The Have and Have Nots." He has also directed and produced numerous faith-based features, and operates his own independent production studio in Louisiana.
Catherine Bach has returned occasionally to TV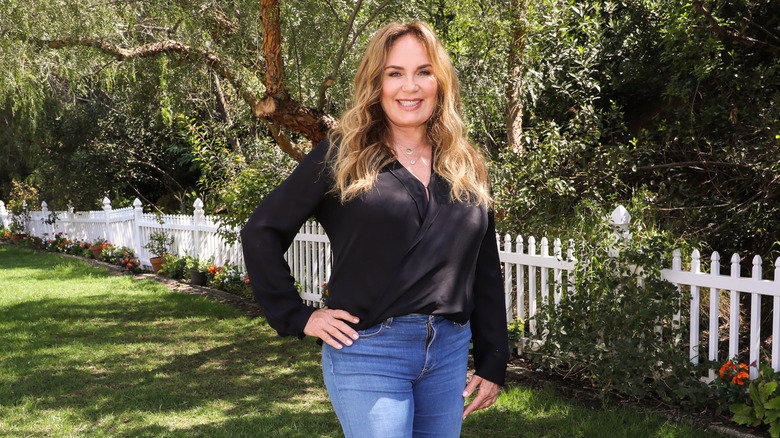 Paul Archuleta/Getty Images
Though forever enshrined in pop culture history for her cut-off shorts — which eventually came to bear her name — Bo and Luke's cousin, Daisy Duke, was more than just eye candy for the series. She balanced her occasional naivete — which invariably landed her in hot water that required assistance from the Duke brothers — with a list of considerable physical skills: Daisy was a crack shot with both a gun and a bow and arrow, rode horses, and on more than one occasion, proved as capable a driver as Bo and Luke. If she had one shortcoming, it was her penchant for falling for the wrong guy, especially when well-meaning deputy Enos (Sonny Shroyer) carried such an obvious torch for her. 
Catherine Bach essayed various minor characters in features and on television, including guest shots on "Police Woman," prior to rocketing to stardom as Daisy Duke. In addition to her TV fame, a poster of Bach as Daisy sold a reported five million copies. 
"I didn't look at it as being a pinup," Bach said in 2022 of the image, which she largely made herself after refusing the studio's idea for an oiled, bikini shot. "On a personal level, my husband at the time didn't like me working. So I was going through this hard time emotionally trying to be independent and assertive."
During her stint on the series, Bach also turned up on a handful of other programs, most notably "The Love Boat." When "Dukes" ran its network course, Bach kept a relatively low profile. She reprised Daisy for the two TV-movies, but other than a handful of minor films and a two-year stint on the Family Channel series "African Skies," she remained largely off-screen. Bach returned to TV on a sporadic basis in the new millennium through a recurring role on "The Young and the Restless," along with guest shots on "Monk" and "Hawaii Five-O."
James Best was a prolific TV and film actor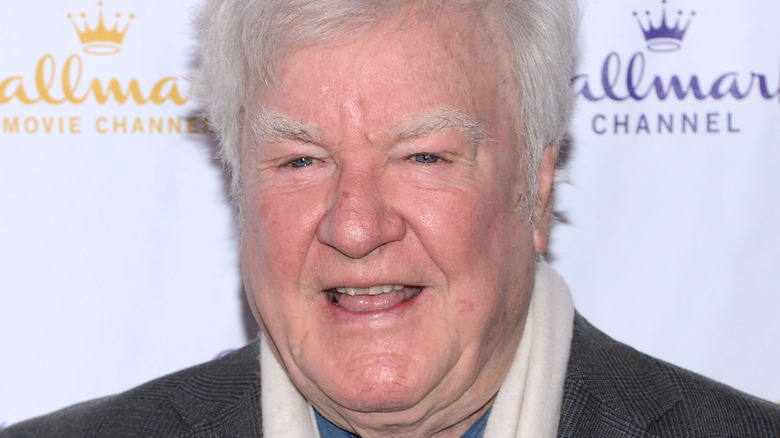 Jason Kempin/Getty Images
Arguably the best-known "Dukes" character outside of the siblings was Hazzard County's long (and goofy) arm of the law, Sheriff Rosco P. Coltrane. Depicted in its first season as a tough Southern lawman, actor James Best's broad portrayal of Rosco — no "e," as is often written, and the "p" stands for Purvis — delighted young viewers, which prompted the show's producers to push the character into purely comic territory. Subsequent seasons and reunion movies saw Rosco as a more eccentric figure, given to affectionate nicknames for his brother-in-law, Boss Hogg ("Little Chrome Dome") and regular catchphrases and utterances, including his trademark stuttering laugh.
Character actor James Best played Rosco in nearly all of the series' episodes (Best briefly left the show over a disagreement regarding wardrobe changing facilities), and reprised the role in both TV-movies, for which he was promoted to Hazzard County "boss." A former contract player at Universal Studios, Best began his career in Western features and television series, which made excellent use of his native Kentucky accent. His resume soon grew to include science fiction (the cult classic "Killer Shrews"), war dramas, and episodes of "The Andy Griffith Show," "The Twilight Zone," "Alfred Hitchcock Presents," and "The Fugitive."
A run of character roles in high-profile features like "Ode to Billy Joe," "Rolling Thunder," and "Hooper" preceded his stint on "Dukes," which largely defined his career throughout the 1980s and 1990s. Best also remained active in other pursuits, including painting, music, and teaching acting to, among others, Quentin Tarantino. Best died at the age of 88 from complications of pneumonia on April 6, 2015.
The cartoonish Boss Hogg led Sorrell Booke to cartoon voice-overs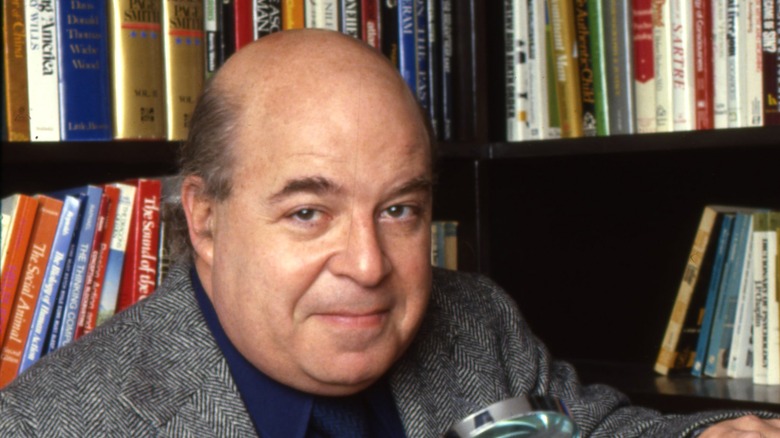 Donaldson Collection/Getty Images
Overseeing the majority of businesses and government in Hazzard County — as well as its criminal enterprises — was Jefferson Davis "J.D." Hogg, known to all as Boss Hogg, the primary heel on "Dukes of Hazzard." A former moonshine runner and rival of Jesse Duke, Hogg assumed control of the county through various crooked land deals, and always kept an eye out for new schemes while also nursing a long-simmering grievance against the Duke family. Among his most profitable money-making enterprises was the speed trap, which invariably netted music performers passing through Hazzard County. Hogg invariably offered the country stars — among them Buck Owens, Tammy Wynette, and even Waylon Jennings (as himself) — the chance to pay off their fine by playing at Hogg's bar, The Boar's Nest.
Character actor Sorrell Booke played not only Boss Hogg, but also his identical and honest twin brother, Abraham Lincoln Hogg, on "Dukes" and voiced the character on its short-lived animated spin-off, "The Dukes." The Buffalo, New York native began acting in radio dramas at an early age, and after studies at Columbia and Yale, began acting on stage and television in the 1950s. Though he appeared in features like "Fail Safe" and "Slaughterhouse-Five," the majority of his screen roles came in episodic series like "Dr. Kildare," which earned him an 1964 Emmy nomination, as well as "M*A*S*H" and "All in the Family."
His iconic turn as Boss Hogg — for which he wore padding under the character's trademark white suit — was arguably his most widely seen project, though Booke continued to act after the show left the airwaves. Animated series like "Tiny Toon Adventures" comprised the majority of his final screen credits; Booke died of colon cancer at the age of 64 on February 11, 1994.
Denver Pyle not only starred in but also directed episodes of Dukes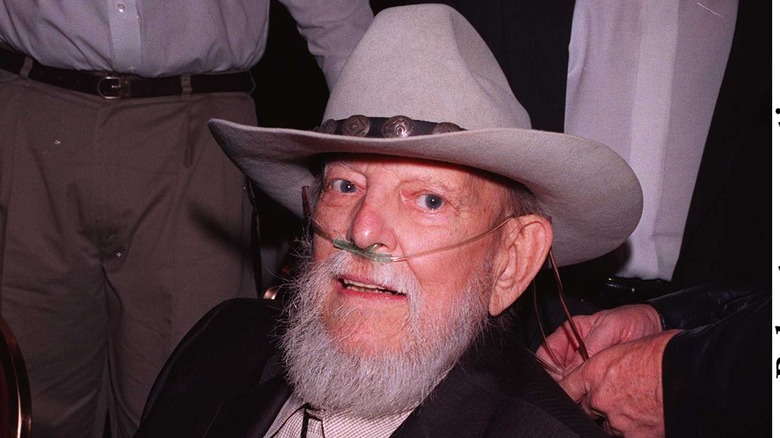 Denny Keeler/Getty Images
Keeping watch over the Duke siblings and their cousin Daisy, and lending a hand when they landed in a scrape, was their uncle, Jesse Duke. A former moonshiner with a longstanding beef against Boss Hogg, Uncle Jesse dispensed life advice with curmudgeonly affection and Southern grit. Character actor Denver Pyle played Jesse for the entire network run of "Dukes" and capped his long screen career by reprising the role in the 1997 TV movie "Dukes of Hazzard: Reunion."
Pyle began acting while working at an aircraft plant after his service in World War II. He made his film debut in 1947's "The Guilt of Janet Ames" and soon found regular work in Westerns, which made excellent use of his Colorado drawl and raspy voice. The rise of television in the 1950s gave Pyle numerous opportunities as a recurring player on Western series like "The Adventures of Kit Carson" and "The Lone Ranger"; between these efforts, Pyle also guested on "The Dick Van Dyke Show," "The Twilight Zone," and numerous other dramas and comedies.
A run on "The Andy Griffith Show" as the head of the musical Darling clan preceded more high-profile projects, including Arthur Penn's groundbreaking "Bonnie and Clyde," the Disney "Witch Mountain" films, and a recurring comic role as the mountain man Mad Jack on "The Life and Times of Grizzy Adams." When "Dukes" ran its course in 1985, Pyle remained active on TV with guest shots on "Dallas" and in features like Mel Gibson's "Maverick" film.
In addition to his acting career, Pyle also directed numerous episodes of "Dukes" and other series, including "The Doris Day Show," and enjoyed considerable personal wealth through oil investments. He died of lung cancer at the age of 77 on December 25, 1997, shortly after receiving his star on the Hollywood Walk of Fame.
Ben Jones served in Congress and keeps Dukes nostalgia alive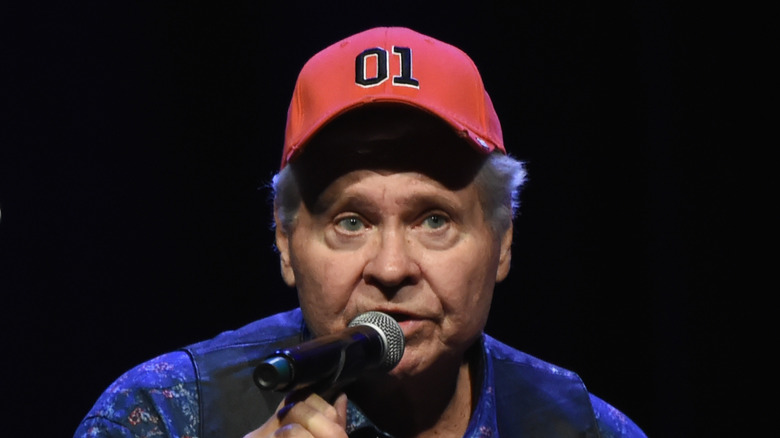 Rick Diamond/Getty Images
"Crazy" Cooter Davenport was the Dukes' friend and accomplice in numerous campaigns against Boss Hogg and Sheriff Coltrane. Initially portrayed as something of a loose cannon — hence the "crazy" sobriquet — Cooter eventually settled into a stable sidekick role while also providing automotive repair on General Lee and other banged-up vehicles. For those curious as to what a "cooter" is, the term applies to a species of large freshwater turtles native to the Eastern United States and Mexico.
Ben Jones was the only series regular on "Dukes" to also appear in "Moonrunners," the film that inspired the show (he played a revenue agent), and enjoyed appearances in several features like "Smokey and the Bandit" (with Sonny Shroyer) prior to his run on "Dukes." When the program ran its course in 1985, Jones — who was both president of the Screen Actors Guild in Georgia and chairman of the Georgia Film Commission — served two terms as a Georgia Congressman from 1989 to 1993.
Today, Jones is a regular political contributor to newspapers and cable news programs and runs "Cooter's Place," a trio of "Dukes"-themed museums and stores in Virginia and Tennessee. Jones also oversees the "Good Ol' Boys" festivals, which feature "Dukes" cast reunions and musical performances for thousands of visitors.
Sonny Shroyer went solo as Enos and appeared in several features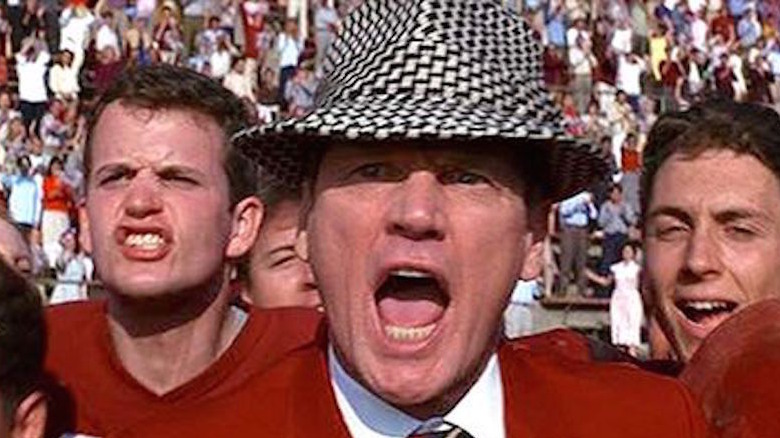 Unlike his superiors, Deputy Enos Strate had no issue with the Dukes — the trio even complimented each other on their respective driving skills in early seasons — but dutifully complied with orders to bring in the brothers, which invariably ended with him piloting the police cruiser into a body of water. Enos also carried a long-standing torch for Daisy, and came close to marrying her in Season 7's "Enos and Daisy's Wedding," though the event was ultimately called off due to his outbreak of hives. The pair later made it to the altar in "The Dukes of Hazzard: Reunion" but the nuptials were again postponed when Daisy's ex-husband (Craig Branham) turned up.
Sonny Shroyer was a supporting player in numerous features prior to playing Enos on "Dukes," including a string of features with Burt Reynolds like "The Longest Yard" and "Smokey and the Bandit" (with Ben Jones). He briefly parlayed his popularity as Enos into a short-lived spin-off series, titled "Enos," and also played the character on episodes of "Hee Haw" and "Alice." Shroyer reprised Enos for both "Dukes" TV-movies and several "Dukes" video games, but also enjoyed roles in a number of features, including legendary football coach Paul "Bear" Bryant in "Forrest Gump," former Louisiana Governor Jimmie Davis in "Ray," and various roles in "The Rainmaker," "The Gingerbread Man," and "A Love Song for Bobby Long."
Rick Hurst's son Ryan is also a hard-working character actor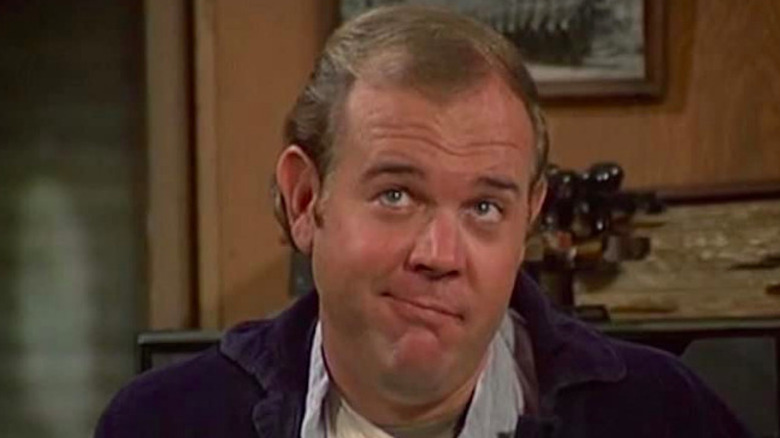 CBS
Rick Hurst played Cletus Hogg, who frequently joined Enos in pursuit of the Duke boys in 55 episodes between 1979 and 1982. A second cousin (twice removed) of Boss Hogg, Cletus turned up in various capacities during Seasons 1 and 2, including junkyard operator, before joining the Hazzard County sheriff's department as a full-time deputy in Season 3. Like Enos, Cletus showed less enthusiasm for chasing the Dukes, but shared Enos's deep-rooted affection for Daisy.
Hurst was a hard-working character actor in features and on television for much of the 1970s before joining the cast of "Dukes." He was billed under a number of different monikers, including Richard D. Hurst and Richard O. Hurst, for guest shots on series like "The Partridge Family," "The Bob Newhart Show," and "Kung Fu," as well as movies like the Disney comedy "The Cat from Outer Space."
Hurst remained active on screen after "Dukes" ran its course, co-starring on the short-lived Bea Arthur series "Amanda's" and appearing on "Murder, She Wrote," "The Wonder Years," and "Perfect Strangers." After landing featured roles in "Steel Magnolias" and "In the Line of Fire," Hurst reprised Cletus in both "Hazzard" reunion TV-movies and teamed with James Best for his long-gestating horror film "Return of the Killer Shrews." His son, Ryan Hurst, is also a prolific TV actor whose credits include "Sons of Anarchy" (as Opie), "The Walking Dead" (Beta), and "The Mysterious Benedict Society" (as the mysterious Milligan).
You never saw but definitely heard Waylon Jennings' Balladeer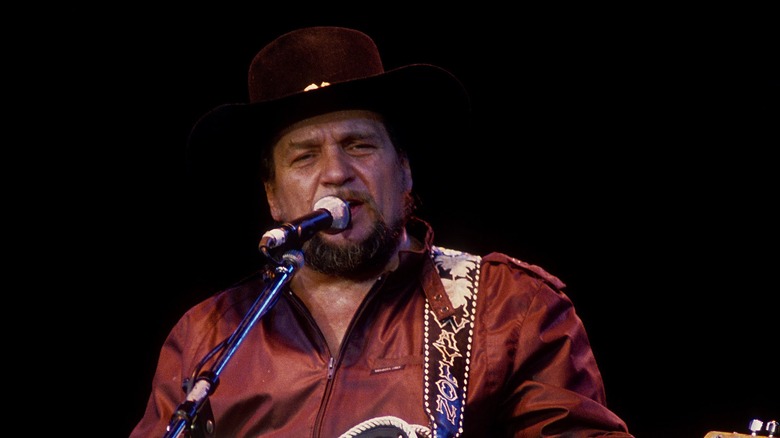 Larry Hulst/Getty Images
The Balladeer not only vocalized "Good Ol' Boys," the theme song for the "Dukes of Hazzard," but also offered down home commentary on the action in each episode of "Dukes" between 1979 and 1985. His narration helped tie together the various plot strands and offered comic observations on the action before each commercial break. However, save for a shot of his hands playing a Fender guitar in the opening credits, the Balladeer never appeared on screen during the series (a fact noted with wry amusement by Jennings on the album and radio version of the song).
The wearily amusing voice of the Balladeer belonged to country legend Waylon Jennings, who had performed similar duties for "Moonrunners," the feature film on which "Dukes" was based. A wildly successful singer-songwriter with sixteen No. 1 hits on the "Billboard" Country Music charts (including "Good Ol' Boys"), Jennings began his career performing with Buddy Holly and narrowly missed boarding the plane that took the rock pioneer's life in 1959.
Jennings later enjoyed popularity as part of the Outlaw movement in country music during the 1970s, and as a member of the country super-group the Highwaymen with Willie Nelson, Kris Kristofferson, and Johnny Cash. A Country Music Hall of Fame member, the 64-year-old Jennings died on February 13, 2002, and the role of the balladeer in subsequent "Dukes" projects was handled by a host of other performers: country music stars Don Williams and Mac Davis in "The Dukes of Hazzard: Reunion!" and "Hazzard in Hollywood," respectively; guitar great Junior Brown in the 2005 "Dukes of Hazzard" feature; and actor Gary Cole in "The Dukes of Hazzard: The Beginning" in 2007.
Peggy Rea played Boss Hogg's sympathetic wife, Lulu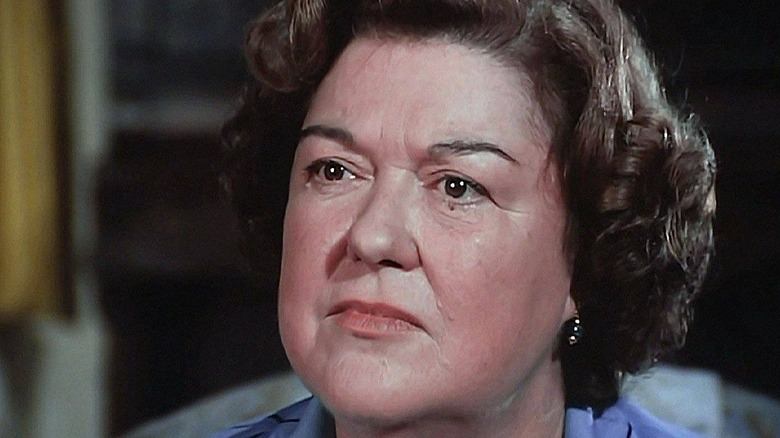 CBS
Character actress Peggy Rea made 19 appearances on "Dukes" as Boss Hogg's wife and occasional foil, Lulu Hogg. The sister of Rosco P. Coltrane, Lulu's character expanded from the standard-issue rolling pin wife to a kindly figure with a genuine interest in both the Dukes — she was friendly with Daisy — and in advancing women's rights in Hazzard County. She managed to overcome Boss Hogg's opposition to her efforts by intimidating her smaller, noisier spouse.
TV veteran Peggy Rea began acting on stage in the late 1940s and appeared in several Broadway productions in the 1950s. Television came calling in that same decade with guest appearances on "I Love Lucy," which led to steady work on the small screen on "77 Sunset Strip," "Family Affair," and numerous other series. Rea enjoyed multiple appearances on "Gunsmoke" and "All in the Family," and became the de facto matriarch of the Walton clan as Olivia Walton's cousin, Rose Burton, in the final seasons of "The Waltons" while also appearing on "Dukes."
Rea continued working on television with recurring roles on "Step by Step" and "Grace Under Fire," which marked her final small screen project. She died at the age 89 from complications of heart failure on February 5, 2011.
Jeff Altman remained a popular stand-up comic and magician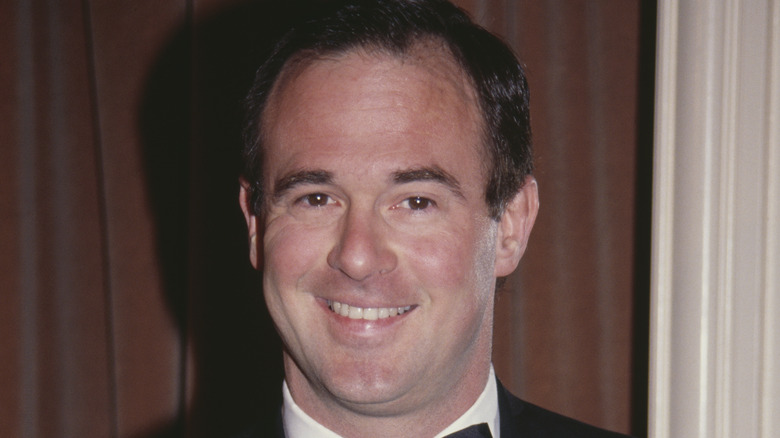 Michael Ochs Archives/Getty Images
The rotten apple did not fall far from the tree, as Hughie Hogg proved in his six appearances on "Dukes." The malicious nephew of Boss Hogg, Hughie emulated his uncle in both appearance (all-white suit and white car, albeit a VW bug with steer horns on the hood) and mindset, which was fixated on schemes to bring down the Dukes. Thankfully, Hughie was as inept as Boss Hogg, who tossed his nephew out of Hazzard after every appearance.
Comedian Jeff Altman played Hughie Hogg in all six of the character's appearances on "Dukes." A popular stand-up on the club and variety/talk show circuits during the 1970s, Altman ventured into acting in the midpoint of the decade, appearing on series like "Mary Hartman, Mary Hartman," "Mork and Mindy," and "WKRP in Cincinnati" (as the purveyor of payola in a memorable episode). He earned a place in the television hall of infamy as the co-host of "Pink Lady and Jeff," a critically reviled 1980 variety series that paired him with Pink Lady, a popular Japanese singing duo.
Altman's career survived "Pink Lady," and he later appeared in features like "Easy Money" and recurring roles on TV series like "Baywatch" and "Nurses," as well as numerous appearances on "Late Night with David Letterman." Altman remains active as both a comedy and magic performer.
Don Pedro Colley's Sheriff Little was the Big Arm of the Law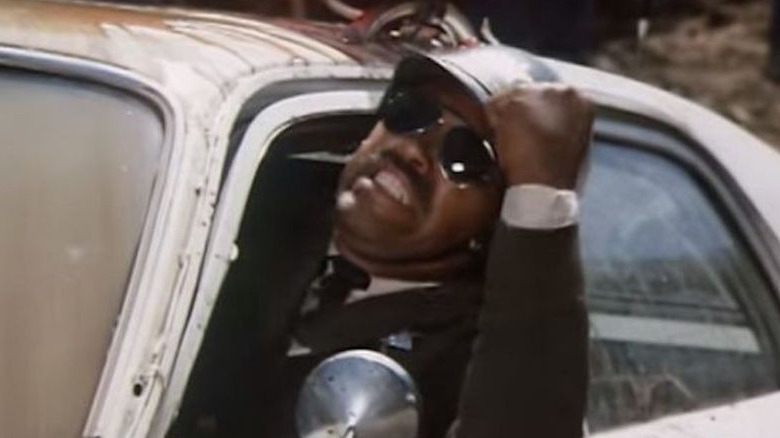 Sheriff "Big Ed" Little was everything that Roscoe P. Coltrane wasn't as a lawman. Introduced in Season 3's "My Son, Bo Hogg," Big Ed was the tough-and-nails sheriff of nearby Chickasaw County, and held both the Dukes and the Hazzard County police force in equal disregard. When displeased, Ed had the unpleasant habit of demolishing cars with his bare hands or brandishing a shotgun. Unfortunately for Ed, his track record in bringing the Dukes to justice was every bit as poor as Roscoe's.
Don Pedro Colley played "Big Ed" Little in 13 episodes of "Dukes of Hazzard" between 1981 and 1984. The 6'4″ Oregon native and high school athlete turned to acting through an improv comedy group, making his television debut in a 1967 episode of "Tarzan" with Ron Ely. Colley's imposing height made him a go-to for strong but silent types in projects like George Lucas's "THX-1138" and "Beneath the Planet of the Apes," as well as a memorable turn as the lord of the dead, Baron Samedi, in the underrated 1974 horror film "Sugar Hill."
Colley found steady work on television in the 1980s and 1990s through recurring appearances on "The A-Team" and "Dukes," and continued to act in features and on episodic TV into the new millennium. His last acting credit appears to be "Midnight Massacre," a low-budget modern take on "Julius Caesar" featuring Colley's "Apes" co star, Linda Harrison, and Byron Cherry of "Dukes." Colley died of cancer at the age of 79 in his hometown of Klamath, Oregon on October 11, 2017.
Patrick Cranshaw went from Doc Petticord to your boy Blue in Old School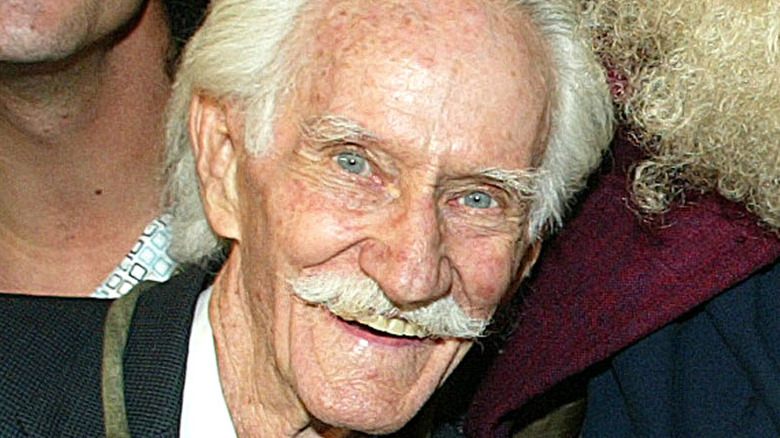 Kevin Winter/Getty Images
Though mentioned more than seen on "Dukes," county physician Henry "Doc" Pettiford tends to the Dukes and their friends in several episodes of the series between Seasons 1 and 3. Doc suspects that plague has gripped the town in Season 1's "Double Sting" and places the county courthouse under quarantine. He later appears in Season 3's "And In This Corner, Luke Duke" to assess Cooter's well-being after sparring with Luke, and rates a mention in several other episodes, including Season 2's "Duke vs. Duke," where it's mentioned that Doc fixes Cooter's sprained ankle.
Character actor Patrick Cranshaw played Doc Petticord in both of his on-screen appearances on "Dukes." Though perhaps best known as the elderly frat brother Blue in "Old School," the Oklahoma native's acting career began in the early 1960s with minor roles in low-budget and exploitation films lensed in his native Southwest (Cranshaw was born in Oklahoma) like "Mars Needs Women." Possessed of a quiet and undersized presence, Cranshaw played an inordinate number of bank clerks in films like "Bonnie and Clyde" (with Denver Pyle), hobos ("Pee-Wee's Big Adventure"), and countless senior citizens in series like "Green Acres," "Wonder Woman," and "Diff'rent Strokes."
Cranshaw eventually worked his way up to recurring roles on "Alice" and "Mork and Mindy" (as veteran cameraman Jake Loomis) before enjoying cult status with "Old School." That film's success kept Cranshaw busy for much of the early 2000s, most notably in titles like "Air Bud" and "MVP: Most Valuable Primate" franchises. Cranshaw died of pneumonia at the age of 86 in Fort Worth, Texas on December 28, 2005.